YOUR LIBRARY SERVICES
To manage your Butler Area Public Library account...
Click the image above that says, "Log in to your Account". Alternatively, you can go to the Butler County Federated Library System and click on the "My Account" button. A pop-up screen like the one shown here will ask you to log in with either your Library Card Number or EZ login. Don't worry, if you forget your password, you can ask for another which will be sent to your email.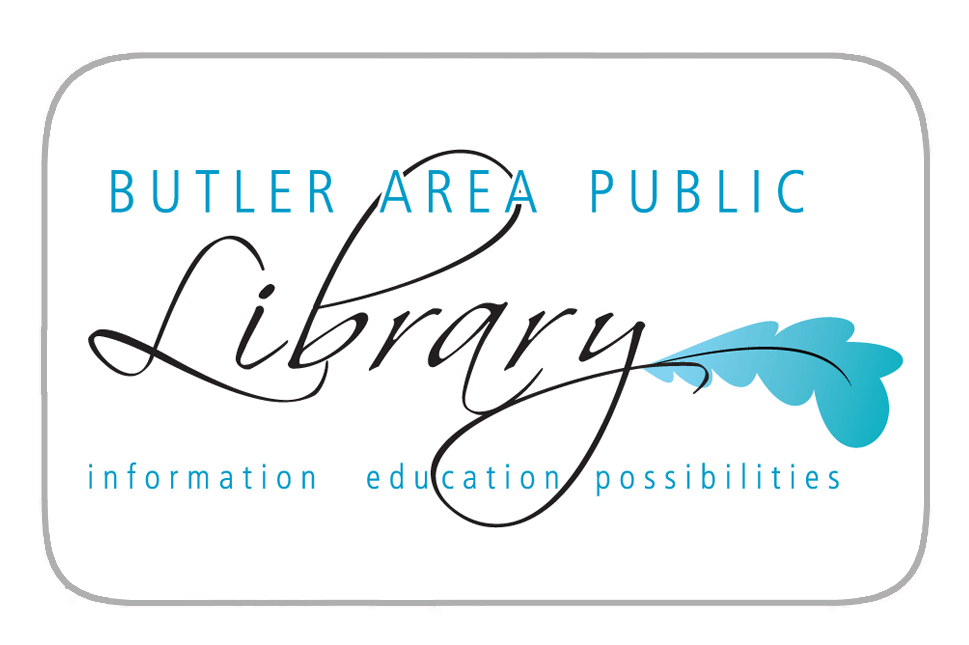 Circulation Policies
You may have any combination of 25 items checked out at one time
Books, books on CD, and music CDs - 2 weeks

Magazines - 1 week

DVDs - 3 days
The reference and genealogy collections and current magazines do not circulate.
Overdues and Fines
Fines for books, books on CD, and magazines are 25¢ per day

Fines for DVDs and ILLs are $1 per day overdue
(Note this fine is the same for DVDs that are free of charge)
Charges​
Charges for lost, missing or damaged Items:

Broken music CD case: $1

Lost liner notes from music CD: $2
"I like libraries. It makes me feel comfortable and secure to have walls of words, beautiful and wise, all around me. I always feel better when I can see that there is something to hold back the shadows."
― Roger Zelazny,
Nine Princes in Amber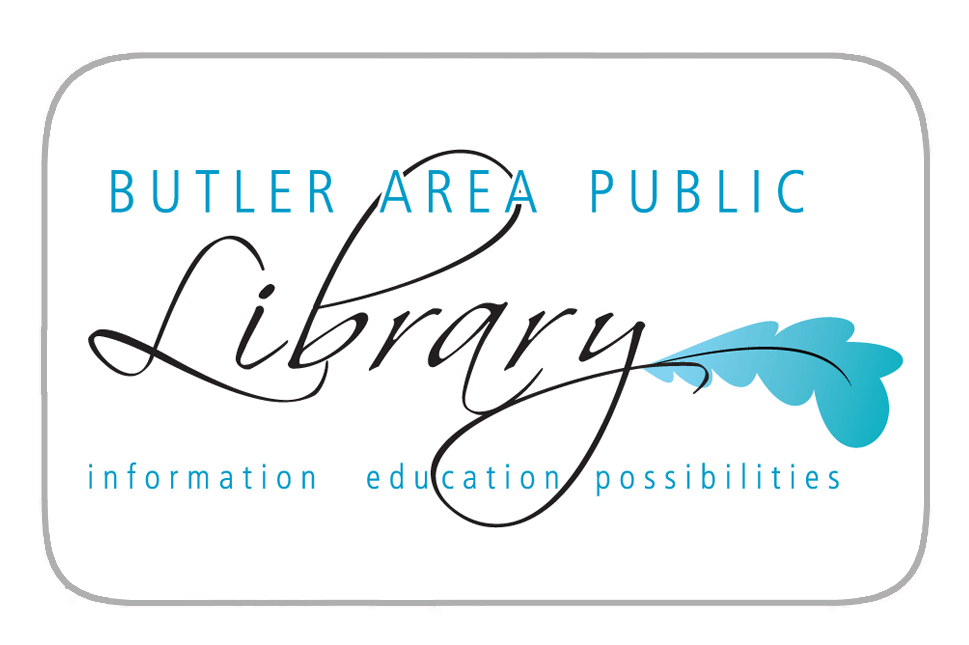 Getting a Library Card
A library card is free to Butler County residents with proper identification. Your card is permanent and is renewed each year. It entitles you to borrow materials from any of the 10 libraries within the
(Click on this link)
Applicants must be 18 years of age or older. A parent or legal guardian's signature is required for anyone under 18 years of age.

Proper identification is a driver's license with current address OR two other forms of identification with current address, such as a recent utility bill, Pennsylvania identification card, or a bank statement.

Lost or destroyed cards may be replaced at a cost of $2.50.

You must present your card to check out materials.
Loans from other Libraries
​
If the Butler Area Public Library does not have the item you are want, we may be able to get it for you through an in county loan or an out of county Interlibrary loan (ILL).
Search our catalog here to determined if it is owned by any of the other libraries in Butler County. If so, put the item on hold on your account or contact the library personnel at the circulation desk to ask for a hold on the item. If not available, please fill out an Interlibrary Loan Request Form. You can place up to 5 in county holds and request up to 3 items from out of county libraries (ILL).
NOTE: Brand new items typically cannot be requested through Interlibrary loan. In this case, we suggest you complete a blue "Gotta Have It" form at the circulation desk.
In County Loans
Items you request from other Butler County libraries:
Usually take one to three business days to arrive. Business days do not include weekends or holidays
​
We will call you when the item arrives and you will have 3 days to pick up your items at the front circulation desk
​
Videos are only held for 1 day
​
Our usual renewal and late fee policies apply
​
Items may be returned at the front desk, the drop box, or at any Butler County library
Out of County (ILL)
Items you request from libraries outside of Butler County
​
Items take an average of two weeks to arrive

We will call you when the item arrives and you can pick up items at the circulation desk until one week before items are due back to the lender

Items maybe renewed in most cases, but that decision is up to the lending library. Requests for renewals need to be made three day before the due date.

Returning items late jeopardizes your ability to borrow in the future

Items can only be turned to the Butler Area Public Library to either the book drop or to the circulation desk

Donations for this service are not mandatory, but always welcome

Questions? Email the Interlibrary Loan Libraian at or call the library at 724-287-1715 Ext. 113
We offer a number of meeting rooms free of charge. Rooms are assigned on a first come, first served basis. Please review our meeting room policy here:
​
​
​
​
To download and print a meeting room application, please click here:
​
​
The Reference Department is located on the second floor of the library. It houses an extensive reference collection of print and online resources. The department is staffed by our assistant director, information services librarian, technical services librarian, and genealogist, who will answer your questions, perform research, and help with projects and homework.
Come to the library, call us at 724-287-1715, or e-mail us at baplreference@bcfls.org for your information needs.
The Butler Area Public Library has 18 computers available for public use. All of them have high speed access to the Internet.
Additionally, all have Microsoft Office applications including Word, Excel, Access, PowerPoint and Publisher.
The library is an Armstrong Hot Spot where you may access Wifi at no charge.
Printing:
Black and white: $.10/page

Color: $.50/page
Copying:
Black and white: $.10/page

Color: $.50/page
Faxing:
$1 per page

Cover pages available upon request
Scanning:
Free

Send to email or save to USB
Print from Laptop, Phone or Tablet
If you would like to print from a personal device such as laptop, phone, or tablet you will need to email your document(s) or image(s) from one of those devices to .
Use the subject heading, "Please Print" and include your name and phone number in the body of the email so that the reference staff can contact you once your document or images have been printed.
​
All normal printing charges apply, and you will pay them upon receipt of the print outs.
​
The library does not have access to wireless printing at this time.
Access test prep, practice tests, a resume builder, basic computer skills,
career school searches, scholarship searches, and a virtual career library.
Online Job Search Resources
Like Indeed or Monster, you can use Job Gateway to search for job postings.
The Career Tools on this site can help you translate the skills you have into
potential job matches. Explore occupations and prepare for that next big
interview.
Reference librarians are now scheduling individual appointments to help with your specific computer needs. This includes setting up email and/or other online accounts, filling out your first online application, cover letter/resume help (you must do the work, but we can guide you through it), eReaders and more. Call or stop by the reference desk and fill out a form to request this service. NOTE: Due to limited availability, librarians can only schedule one appointment per person.
Occupational Outlook Handbook
The OOH can help you find career information on duties, education
and training, pay, and outlook for hundreds of occupations.
Use this site to find the latest information about occupational
wages, occupational and industry outlooks, as well as top employers
and industries by location.
218 N. McKean Street • Butler, PA 16001 • Phone: 724-287-1715 • Fax: 724-285-5090