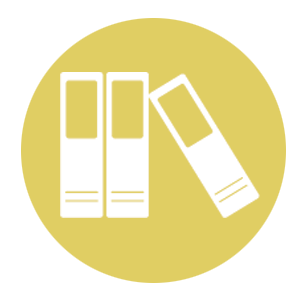 Butler Area Public Library's History.
On February 16-17, 1894, the Butler Area Public Library was opened by the Literary Club, a group of 123 Butler women. In 1917, the library became the recipient of a grant from Andrew Carnegie, becoming one of the original Carnegie libraries. With funds from the Carnegie grant, the Butler Area Public Library opened at its present location, 218 N. McKean Street, in 1921.
The library underwent major renovations in 1966 and 2003. Since then, and thanks to a number of generous estate gifts, we were able to add a new roof to the library. We also created a new music center and renovated our young adult area. In addition, we built a new sun room and outdoor courtyard. All these physical changes allow us to serve our members better and to fulfill our mission in the community.
​
Learn more about our 125+ year history here.
TAKE A VIDEO TOUR OF YOUR PUBLIC LIBRARY
Through the years, thousands of area residents have discovered the beauty of literature, the significance of history, the power of technology, and the value of all other subjects that tell their stories here.
The Butler Area Public Library is a community information center with a wide range of resources. We are the headquarters library in the Butler County Federated Library System and serve as the county-wide resource for library services.
Tiffany
Youth Services Librarian
Sandy
Administrative Assistant
Margaret
Special Collections Librarian
Johnna
Information Services Librarian
Alice
Circulation Supervisor
Tristyn
Library Assistant
Maureen
Circulation Clerk
Mary Lee
Circulation Clerk
"In a good bookroom you feel in some mysterious way that you are absorbing the wisdom contained in all the books through your skin, without even opening them."
― Mark Twain
Location
218 N. McKean St.
Butler, PA 16001
Phone: (724) 287-1715
Fax: (724) 285-5090
TTY: (724) 287-1718
Hours

(effective June 7, 2021)



Monday, Tuesday, Wednesday, and Thursday:
9am-6pm
Friday:
9am-4pm
Saturday:
9am-2pm
Sundays:
Closed
Reference Services:
Interlibrary Loan Questions:
Circulation
Inquiries:
Genealogy Questions:
Youth Services:
Other Questions or Comments:
January 1: New Year's Day
January 18: MLK Jr. Day
February 15: Presidents' Day
April 2: Good Friday
May 31: Memorial Day
July 5: Independence Day
September 6: Labor Day
November 11: Veterans Day
November 25: Thanksgiving
December 24: Christmas Eve
December 25: Christmas Day
December 31: New Year's Eve
January 1: New Year's Day
January 17: MLK Jr. Day
February 21: Presidents' Day
May 30: Memorial Day
All board meetings begin at 6:30 PM
January 27 - Annual Meeting at 6:00 PM *
February 24 *
March 24 *
April 28
May 26
June 23
July - No Board Meeting
August - No Board Meeting
September 22
October 27
November - No Board Meeting
December 1
* Indicates virtual meetings
​
James Lockhaiser, Jr.
Vice President / Butler Township Representative
Andrew Lyn Boyle
Secretary
Bob Dandoy
Butler City Representative
Sharon Chernick
BCFLS Representative
Maggie Souzer
Friends of the Library Representative
218 N. McKean Street • Butler, PA 16001 • Phone: 724-287-1715 • Fax: 724-285-5090