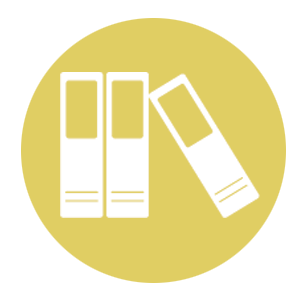 In 1987, the Edgar Weir family provided for the creation of a resource room where family and local history could be researched. Located on the second floor of the Butler Area Public Library, the room is available by elevator or stairs. Here you will find the largest collection of local and family histories in Butler County.
​
The Weir Room is open for self-directed research during the following hours:
Monday through Thursday - 8:00AM to 7:45PM
Friday - 8:00AM to 4:45PM
Saturday - 8:00 AM to 3:45PM
If you anticipate needing staff assistance during your visit, please call or email ahead to confirm availability.
By email: baplgenealogy@bcfls.org
By phone: 724-287-1715
The Weir Room
Visiting?
Bring any materials to help guide your search.

Bring quarters for microfilm readers and copier.

Free parking for library visitors is available in our lot on the north side of our building, corner of McKean and E. Brady Streets.

Phone 724-287-1715 or e-mail baplgenealogy if you have further questions.
What Resources are in the Library and Online?
4,500 volumes, including local histories, family histories, maps and gazetteers.

1000 rolls of census, newspaper and probate microfilm.

State of the art microfilm and microfiche readers and copiers

An online obituary and newspaper index dating from 1818 to 2020 with over 476,000 names.

More than 1,000 family files and 1,600 topical vertical files available with staff assistance.

Beginner guides to genealogical research and genealogical dictionaries.
Most resources are searchable in our Online Catalog!
Family History Fridays - On-Demand Video Series
Available any time via our Youtube Page
​
From beginner Ancestry research tips to advanced topics like courthouse record indexes and mapping strategies, our Family History Fridays series is available to watch any time, anywhere.
​
Full Family History Fridays Playlist
​
Welcome to the Butler Area Public Library Online Newspaper Database--an index to over 478,000 newspaper articles published in Butler County newspapers from 1818-2019. This collection is primarily obituaries and death notices, but you will also find citations for marriage license, divorces, accidents, court notices, and more.
Ancestry Library Edition is a research tool offering a wide range of international genealogical information available online, with more than 5 billion names in thousands of collections. Ancestry Library Edition is available for in-library use at the Butler Area Public Library.
Click the link above or Ancestry logo to start searching.
​
Temporary at-home Ancestry use ended on December 31, 2021.
HeritageQuest provides access to sources like U.S. census records, Historic books, Estate records, Revolutionary War pension and bounty land applications, and Freedman's Bank depositor records.
For remote patron access to Heritage Quest from home, enter Butler County library barcode number when prompted.
Servicemen of Butler County Project
These indexes and reference volumes were created to support research of Butler County servicemen and women during World War II, the Korean War, and the Vietnam War, which are all still under-represented in online genealogy due to privacy laws governing service records.

These indexes are drawn from local news coverage in the

Butler Eagle

.

In-library, researchers can browse binders of the assembled articles, arranged in date publication order. Indexes are also available.

Using these linked indexes, researchers can find articles specific to one person's military service. News coverage can include draft notice, enlistment, training, letters home, photographs, promotions, report of injuries, and announcements of those Killed in Action.

Click buttons to view or download a name-alphabetized PDF index for each war.

Please note files are large and may take time to download.
Other Useful Genealogy Websites
Acknowledgements and Thanks
Slippery Rock University
The following individuals from The Computer Science Department designed, coded, and tested the software programs to bring the Obituary Index to Butler Area Public Library's Website.
Dr. Deborah Whitfield

Stephan Browarny

Kurt Loverde

Andrew Beers

Dominic DePasquale

Jonathan McAnulty
Butler Area Public Library Volunteers
From the 1980s to the present, the following people contributed in one or more ways by extracting information, designing the database, photocopying information, entering data into the computer, proof-reading entries, or testing the search software.
Pat Collins

Joyce Emmel

John Long

Gary Anderson

Bea Parker

Nancy McKain

Sara Cotellese

Collette Bowser

Anita Bonner

Mary Ann Macri

George Fetters

Audrey Fetters

Donald & Diana Hall

Carol McEvoy

Donna Livengood

Veronica Rozic

Karen Grelling

Kristen Kwiatkowski
Cathy Mahoney

Scott Emmel

Kim Pfenningwerth

Rhonda Douthett

Karen Monday

Carol Fair

Sandy Hutchins

Jagruti Desai

Dixie Reimold

Duane Wible

Connie McClelland

Helen Cook

Margaret Tiberi

Patricia Shanor

Carole Hall

Nancy Novosel

Nancy Brown

Linda Muchicko
Jillian Stern

Linda Shingleton

Ray Hoffman

Janice Nulph

Kathy Oesterling

Bill Cooper

Lou Heitlinger

Denise Seilhammer

Pam Snyder

Ron McKinney

Colleen Collins

Melitta Garbuny

Luanne Eisler

Brystal Gilliland

Jean Karls

Barbara Cress